Social Media and Creative Design to set you up for success

.
Have you ever met someone and had that feeling you've known them for somewhere before?
​
Well that's us. We seem to have a knack for making clients lives easy and simple with our 'no fluff' approach to social media and creative design.
​
We take a guided approach to helping you strategise your content, create your graphics and schedule content so that you don't have to.
​
We understand that social media isn't every business owners' strong point and that's ok. Let us hustle and give you back the time that can better resourced elsewhere.

Our creative hustle process.
​
​
Step 1. We meet up via zoom, google meet or a standard phone call is still cool. This is all part of the discovery phase where we get to know you and your creative needs.
​
- For socials we discuss the creative style, strategy requirements and the platforms you require for posting.
​
- For creative projects we understand that a brief is required and we outline our timelines according to the scope of works.
​
Step 2. We take this info and hit the desk with our pens and crayons (slight joke) to work out our hustle magic. We then return with some design concepts for you to chew over.
​
Step 3. We eagerly await your feedback and remain bolted to our chairs until you get back to us.
​
Step 4. Once we are all happy and ready to rumble, we get your socials posted, or your creative project ready for hand over.
​
Step 5. Delivery of the creative project is handed to you and we can all now celebrate the new designs made by us
Our creative packages are designed to give you the best hustle

.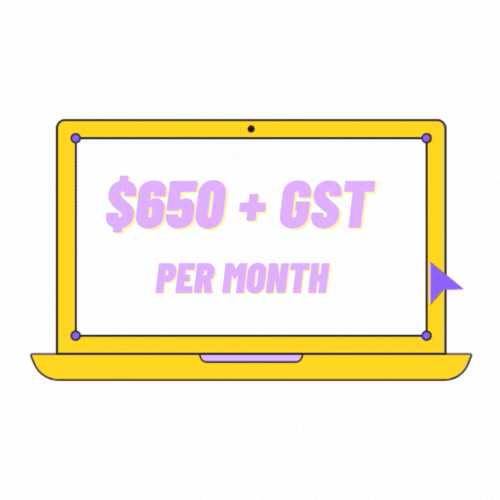 8 Posts

8 Stories

Copy for posts

Design

Unlimted access to us via email

Schedulling to be done by you
12 Posts

16 Stories

Copy for posts

Design

20 Custom Hashtags

Hashtags revised quarterly

Schedulling to Instagram & Facebook

Unlimted access to us via email

15 min chat scheduled monthly to go over content and stats
We love a creative project or a one off job

.
D/L Flyers

Brochures

Business Cards

Menus

Banners Outdoor

Posters